Flexible and future proof
Vantrix Media Platform is a modular, software-defined media processing platform that fits in with your current workflows and gives you the flexibility you need to quickly adapt to changing consumer demands, business models and technology.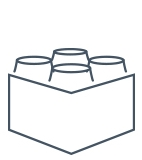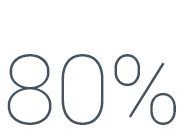 Cost effective, ultra-high-density
Get up to 20X more streams per RU and reduce costs by up to 80%. Vantrix Video Processing components deployed on a 1, 2 or 4.3RU COTS turnkey hardware can reduce footprint by up to 95%, thanks to the unique way they tap into the power of the GPU via software.
Deploy anywhere – on premise or the cloud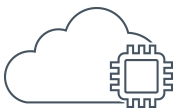 Virtualization using OpenStack cloud platform technology enables Vantrix Media Platform components to run as Virtual Network Functions, on premise in a private cloud using video-optimized appliances or standard servers, or in the public cloud for maximum scalability and elasticity. This flexible architecture aligns with the strategic trend towards Software Defined Networking (SDN).
What does Vantrix Media Platform include?
Vantrix Media Platform has a modular architecture to give you maximum flexibility. Choose a pre-defined Vantrix solution, which includes a bundle of modules, or select just the modules you need for your workflow.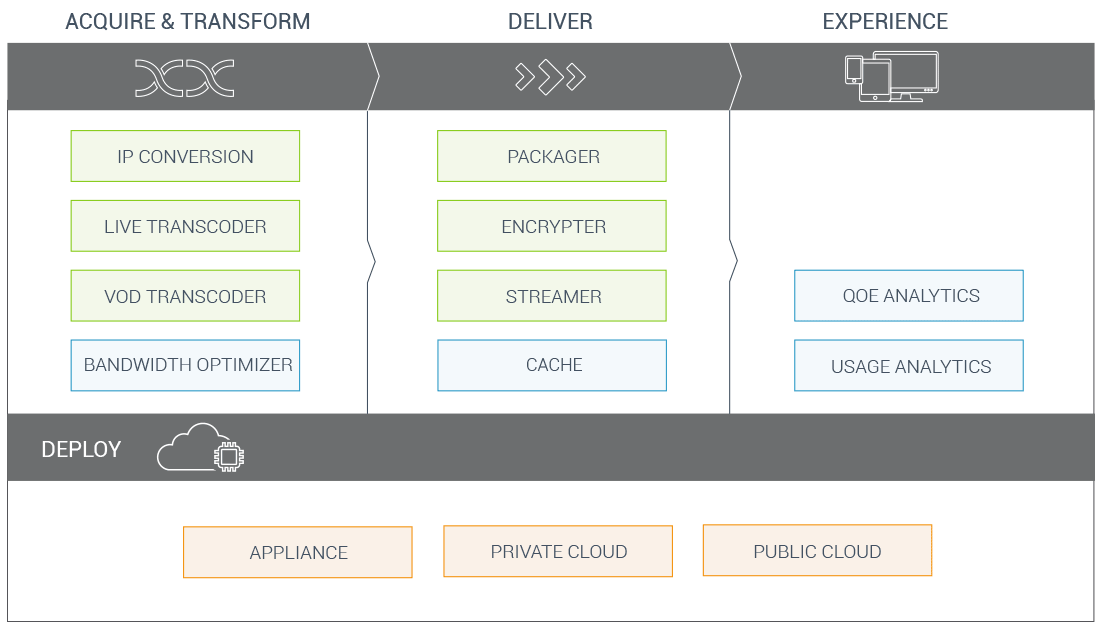 8 must have technologies for next-gen video processing solutions
| | |
| --- | --- |
| Read this informative e-book to learn about the must-have technologies for profitable multi screen video processing and delivery. | Download the e-book now |