The Vantrix PRO series is a purpose-built broadcast-quality capture system for live events such as sports, news, concerts as well as studio and post production.
Vantrix PRO25 and PRO4 cameras complement the Vantrix 360 turnkey system for glass-to-glass delivery of immersive VR content. The Vantrix PRO25 camera delivers broadcast quality video with a market-leading resolution up to 5000 x 5000, 6.4 micron square pixels, up to 12-bit color depth and 240fps frame rate and generates a 25Gbps hemispherical video feed from a single lens. The video feed is processed by the control station and prepared for cloud livestreaming and/or handoff to broadcast systems. Broadcasters can individually control up to 4 HD virtual cameras and integrate via SDI into existing production workflows.
The control station performs all the remote control functions of the camera including color grading. The breakthrough panomorph lens (designed and certified by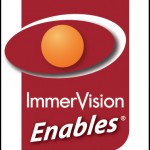 ) used in Vantrix PRO series cameras feature up to 12 layers of glass requiring highly advanced optics design and manufacturing. The result is distortion-free 360×182o video output that requires no stitching, reducing post processing time significantly without quality degradation. The optics also include a cloud-managed aperture and focus.
Product Configuration
1. Start by
choosing the
camera type
Best capture quality – Choose Vantrix PRO25
Fixed and mobile operation – Choose Vantrix PRO4
Full sphere 360×360o – Choose Vantrix PRO4-DUAL
2. Then select
the use case
and configuration
Indoor or small arena – BASE – This configuration includes the optics and sensor in a ruggedized casing, a control station and a cable bundle
Outdoor or large arena – EXTEND – This configuration is ideal when the control station needs to be located further away from the camera, and adds fiber, extendable to 10km.
Underwater operation – AQUA – This configuration is designed for underwater operation and adds a sealed dome which can withstand up to 100m water pressure.
High end audio – 3DAUDIO – An immersive binaural microphone can be included for true universal video and audio VR. This configuration also adds 9-track audio.
3. Add options
to the control
station
Broadcast integration – SDI – 4 individually controllable HD virtual camera outputs @60fps for integration with broadcast workflows.
Maximum storage – STUDIO – A high speed storage system with 16TB of additional SSD disk space.
Ready to learn more about Vantrix PRO?
| | |
| --- | --- |
| Complete the short form and we'll be in touch soon to arrange an online meeting. | Learn more now |